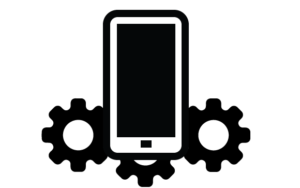 If you're looking to build a website or revamp your existing one, it's essential to prioritize responsive web design. In today's digital age, more people are using their mobile devices to access the internet, making it crucial to ensure that your website is mobile-friendly.
Responsive web design is an approach to web design that allows your website to adapt to different screen sizes and device types, ensuring that your content is easily accessible and legible on any device. This design approach provides a seamless user experience and helps improve your website's overall functionality.
Responsive Web Design is Crucial
By implementing a responsive design, you'll gain several benefits, including improved search engine ranking, enhanced user experience, and increased conversions. Search engines prioritize mobile-friendly websites in their search results, so having a responsive design can help boost your website's visibility and drive more traffic to your site.
Additionally, a responsive website improves the user experience by ensuring that your website loads quickly, is easy to navigate, and provides a seamless user interface, regardless of the device used to access it. If your website is not optimized for mobile devices, users may struggle to navigate your site, leading to a higher bounce rate and reduced engagement.
Finally, responsive web design can help increase conversions by making it easier for users to interact with your website and complete actions like filling out forms or making a purchase. This can ultimately drive revenue growth for your business and help you stand out from the competition.
A Mobile-Friendly Is Essential
In conclusion, responsive web design is essential in today's digital age, and you should prioritize it when building or revamping your website. By implementing this design approach, you can improve your search engine ranking, enhance user experience, and increase conversions, leading to better overall performance and growth for your business.
---
Get ahead of the competition and optimize your website for mobile devices today! Contact us to learn how our responsive web design services can help improve your online presence and drive more traffic to your site.