Web Development
Where we offer professional web development services to help businesses thrive in the digital world.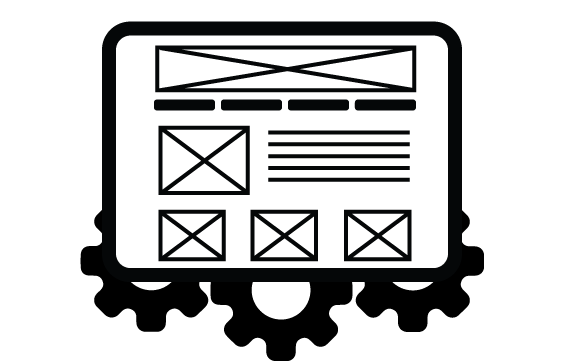 Customized Web Development Solutions
Tailored Websites for Your Business: At User X, we specialize in creating custom websites that align with your brand identity and business goals. Our experienced team of developers brings your unique vision to life through meticulous attention to detail.
Stunning Design and Seamless Functionality
Aesthetics and Performance Combined: With the latest technologies and industry best practices, we ensure your website is visually stunning, intuitive to navigate, and optimized for top-notch performance across all devices.
Responsive Design for Every Screen: User X incorporates responsive design principles, guaranteeing a flawless user experience on desktops, tablets, and smartphones. Your website will look and function seamlessly across all platforms.
Tailored Web Development Solutions for Your Business
Customization to Meet Your Needs: We understand that your business has unique requirements. That's why we offer tailored solutions that fit your specific needs. Our developers collaborate closely with you to ensure your website reflects your goals, target audience, and desired functionalities.
Open Communication and Ongoing Support
Transparent Collaboration: At User X, we prioritize open communication and transparency. Throughout the development process, we keep you informed, ensuring you're part of every decision and milestone.
Rigorous Testing for Quality Assurance: Quality is paramount to us. We conduct rigorous testing to maintain the highest standards, ensuring your website functions flawlessly and delivers a seamless user experience.
Ongoing Support and Maintenance: Our commitment doesn't end with the launch of your website. We provide ongoing support and maintenance to keep your website running smoothly, making updates as needed.
Conclusion
Elevate your online presence and stand out from the competition with User X's professional web development services. Let us unlock your online success with a custom website that captures your brand essence and engages your audience.
All of this is backed up with a 3-month warranty, a fantastic maintenance system we call the Maintenance Protocol, and a Hero Support team with decades worth of experience.
Web Development
Basic Sites Starting At
Goals & Obstacle Analysis

Scalable Design

Works On All Devices

Optimized for SEO

1st Year Hosting Included

Training Included

90 Day Warranty