Case Study: Where2Wheel
Optimized landing page and increased membership and income exponentially.
Where2Wheel had a great idea: allow offroading enthusiasts a way to share legal and safe locations to go "wheeling." They had already successfully launched a winning social media campaign thanks to Social Media Marketing Expert, Brittany Peregoff, which resulted in a huge Facebook following and large amounts of traffic to the website.
The Problem:
Unfortunately, the website was not built to convert and the payment gateway was failing. The bulk of the traffic attracted by their successful campaigns came and left after landing on an ineffective page layout and broken onboarding process. The owners were paying each month instead of reaping the rewards from converting visitors into subscribers.
The Solution:
User X built a custom solution for the trails system making it easier to maintain while adding the features their old platform couldn't handle.
The new and improved landing page focused on driving visitors to sign up. A structured page with a call-to-action element visible at all times ensured that visitors always had an opportunity to sign up. And they did.
The payment gateway was constructed using Stripe, our go-to service for accepting online payments. This allowed W2W to consistently collect monthly subscriptions and track cancellations and other issues easily.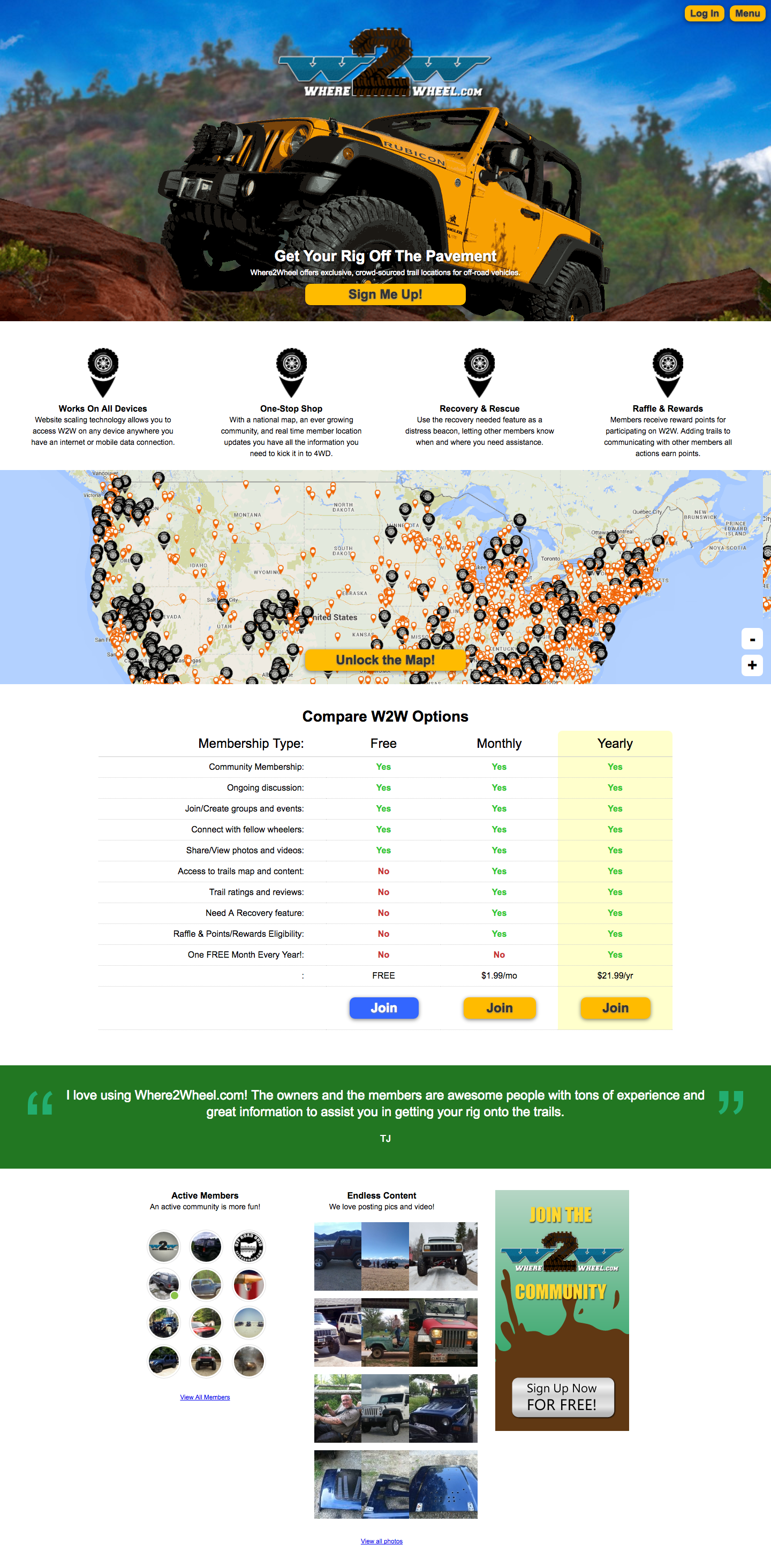 The Results:
As a result of the new landing page and payment system, Where2Wheel enjoyed an exponential increase in visitor conversions which resulted in a dramatic increase in monthly income.

User X saved our tails! Our previous web developer couldn't figure out how to successfully integrate a payment system into our subscription-based website. User X solved this almost immediately and even went on to help us beef up our conversion funnel. With User X's help, we have been able to convert significantly above market norms for SaaS sites. User X got our cash flowing and we have been signing up members ever since. Much thanks to User X!

Convert More Visitors Into Customers
For a limited time, User X is offering Site Scan services at reduced rates!