Case Study: Vanguard Landing
Updated WordPress theme and ongoing Web Maintenance.
Vanguard Landing's founder, Debra B. Dear, started Vanguard to address the severe lack of residential and vocational opportunities by providing more choices for this much-deserving and hard-working group of our fellow citizens.
In 2017 Vanguard Landing launched its Capital Campaign to raise the initial funds needed to start construction, and has more than 100 applications for residency.
The Problem:
While Debbie and her team had plenty of ideas of how to raise funds for Vanguard Landing the website was not easy to update. Their current developer did not have the time needed to keep up with the update requests either. This made it very difficult to keep the site up-to-date.
The Solution:
User X met with Debbie and listened to her concerns about the site management requirements and agreed that User X could help. We rebuilt the site using a more intuitive and manageable theme and began serving them by taking care of their more complicated needs on a monthly basis.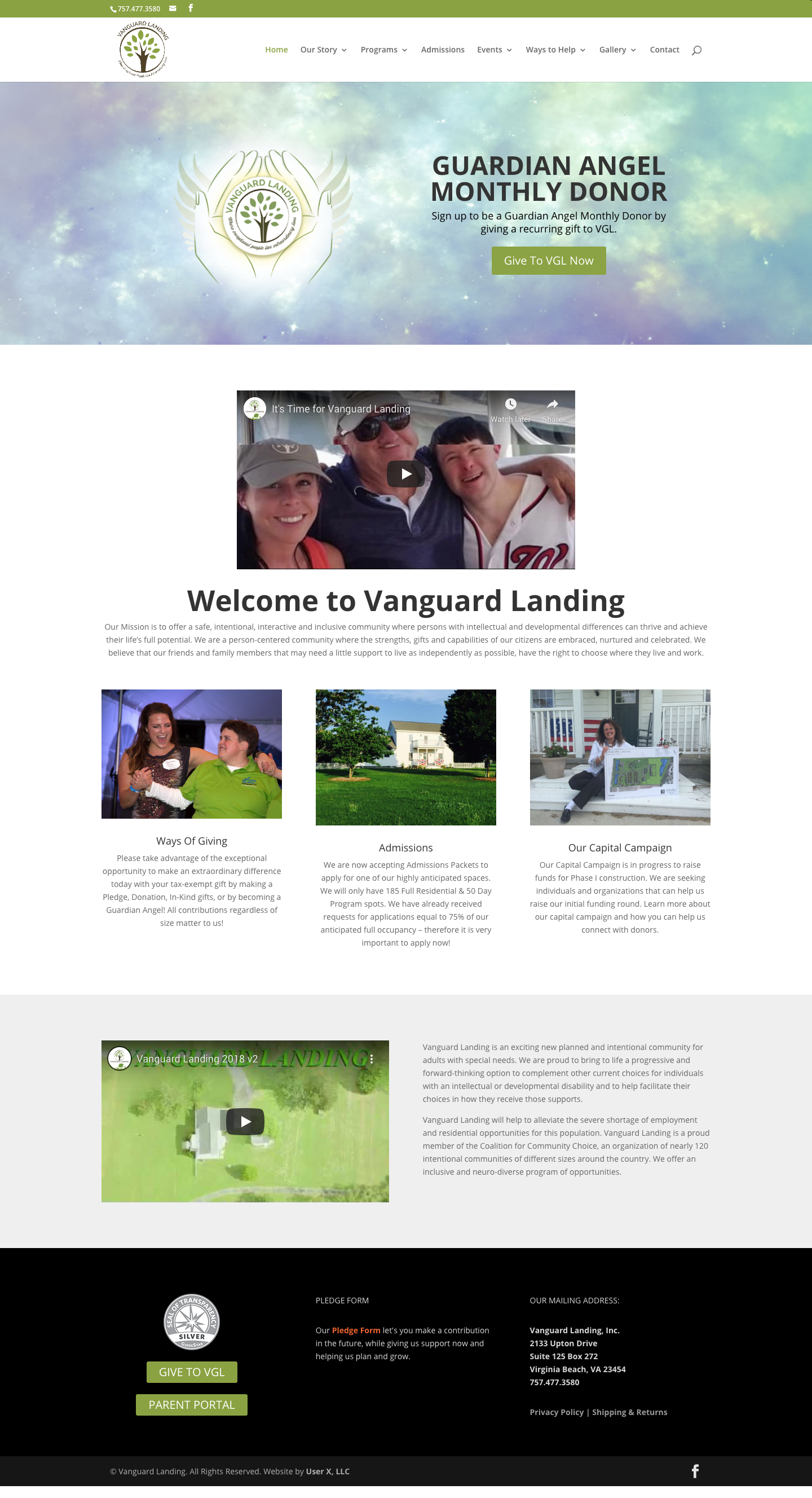 The Results:
As a result of the new website and ongoing maintenance, Vanguard Landing is receiving significant more organic search traffic. Donations have continued to come in consistently thanks to aggressive updates with optimized articles and giving forms. 
Reduced Bounce Rate to 1.15%
Increase in Organic Traffic
User X is a delight to work with. The Vanguard Landing Team depends on quick updates to the site and User X has come through time and time again. With User X maintaining our site we can rest assured that our site is up and running perfectly and it doesn't cost us a fortune. User X is truly our HERO!
Convert More Visitors Into Customers
For a limited time, User X is offering Site Scan services at reduced rates!