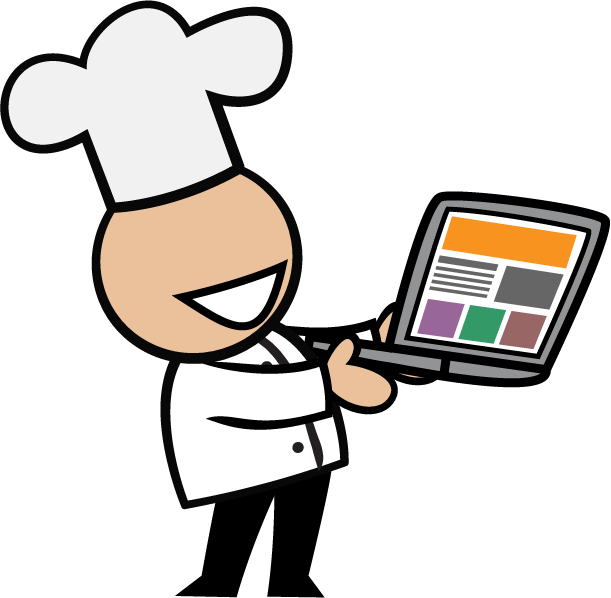 User X has partnered with Bakery Butler to offer their subscribers a SUPER deal! Get your bakery a hosted, single page website and take advantage of HUGE savings while presenting a professional and user friendly experience to your online customers.
Gorgeous Design
Allow your visitors to focus on what's important: your awesome cakes and baked goods!
Drag & Drop Builder
Easily add and modify items on your site to highlight your favorite cakes and services.
Fully Responsive
Allow your visitors to order your cakes and baked goods on any device from anywhere.
Plans and Pricing
User X has worked out a special deal for Bakery Butler subscribers who need professional Web services but don't have the budget for it. Take advantage of this deal today and get your bakery online with style and guarantee people searching for you will find you.
Self Hosted
Easy Access

Premium Technical Support

Access to Valuable Plugins

No Yearly Fees
Premium
Premium Technical Support

Professional Content Prep

Search Engine Optimization

Unlimited Emails

$500 Annual Maintenance Fee

$150 Annual Hosting Fee
Hosted
Easy Access

Premium Technical Support

Access to Valuable Plugins

$150 Annual Hosting Fees
Are you ready to take your site to the next level?
What Our Customers Are Saying
Don't just take it from us, let our customers do the talking!
User X is really good to work with on any size job. User X has expert knowledge of his craft witch makes his product a great value.
John is a multi talented developer. His work stands out as highly creative and functional. User X always has imaginative ideas for projects and they're a lot of fun to work with.
John is awesome! Want a creative solution that works in a short timeframe that's also done RIGHT? This is your guy! An incredibly quick study and an amazingly fun guy to work with. You can't go wrong with User X as long as he's around.
Frequently Asked Questions
What's special about this deal?
User X specializes in designing user flows that convert visitors into customers. This services comes at a premium price, but for Bakery Butler members we are making an exception and providing this for over half our normal rates. If you are a Bakery Butler member take advantage of this special deal while you can. If not, head on over the Bakery Butler and sign up for your FREE 30 Day Trial and come back.
What is included in this special offer?
User X will design a custom, single page web site. This site will include an overview of your services, photos of your products, summary about your bakery and your Bakery Butler order form integrated. User X will also ensure that the proper Search Engine Optimization techniques are used so that your site will be fully searchable along with assistance setting up your Google Business (free) to put your bakery on the map.
Why do you need a Web site for your bakery?
The younger generation today does everything online. If you're not taking orders online then you are missing out on a HUGE market. Bakery Butler makes taking online orders easy, but before you can get orders you need visitors. That is where User X comes in. We specialize in helping businesses get found.
How long will it take to get your Web site built?
User X takes great pride in our work and your satisfaction is our top priority. That being said, once we have a conversation and talk strategy we can have your new site launched within 1-2 weeks.
Don't Be Shy
If we didn't answer all of your questions, feel free to drop us a line anytime.