Welcome to our comprehensive guide on common website bugs and how to fix them to boost your website's performance! At User X, we understand the importance of a bug-free website, and our top-notch Web Maintenance Services can help keep your site running smoothly.
The Impact of Website Bugs on Performance
These bugs can wreak havoc on your website's performance, causing slow loading times, broken features, and frustrating user experiences.
Broken Links and 404 Errors: Broken links can frustrate users and harm your site's SEO. Regularly scan for broken links and fix or redirect them to relevant pages.
Slow Loading Times: Slow loading times deter visitors and affect your search engine rankings. Optimize images, enable browser caching, and use content delivery networks (CDNs) to speed up your site.
Cross-Browser Compatibility Issues: Ensure your website works well on different browsers like Chrome, Firefox, and Safari. Regularly test and fix compatibility issues.
Fixing Website Bugs with User X's Web Maintenance Services
At User X, our Web Maintenance experts excel in detecting and resolving issues efficiently, ensuring your website operates at peak performance.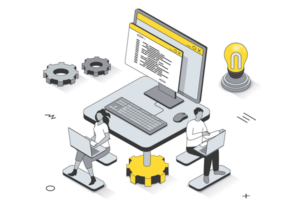 Regular Scans and Diagnostics: We conduct thorough scans and diagnostics to identify and address hidden bugs, ensuring your website remains bug-free.
Swift Bug Resolution: With our expertise, we swiftly resolve bugs, minimizing downtime, and keeping your users happy.
Ongoing Support and Updates: Our Web Maintenance Services offer ongoing support and updates to safeguard your website from future bugs and optimize its performance.
---
Don't let pesky website bugs slow down your success! With User X's Web Maintenance Services, you can squash bugs, optimize your website's performance, and provide a seamless user experience. Embrace the power of bug-free browsing, and take your website to new heights.
Need Help Getting Started?
Contact User X today to discuss your web development needs and embark on a journey towards a powerful online presence that leaves a lasting impression.