Maintenance Protocol
User X will help you maintain your website and keep it working smoothly.
More Productivity. Fewer Pains.
User X is at the ready for when you need him. This unique way of managing tasks and billing will save you time and money as we keep your site up-to-date and your visitors happy. Schedule a call to see how User X can transform your site from zero to HERO!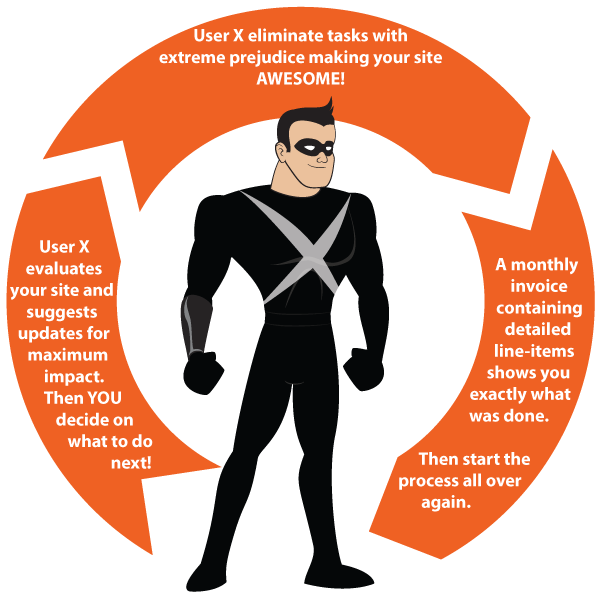 Monthly Maintenance
Billed Monthly Starting At
 Monthly site evaluations

Suggest optimized strategies

Fix issues with user flow and site functionality

Update/Add new content to the site

Receive a detailed invoice at the end of each month

Transform your site from zero to HERO!
Let's get started!
Fill out this short form to call on User X and initiate maintenance protocol.